Howdy! Joshua, Sharla's son here.
We started learning 'Follow the Prophet – Moses verse' and I couldn't find any great images for doing the Activity 'Mixed Up Pictures'
So I made / found these full sized 8 x 11 pictures from across the internet, mostly Unsplash.
To do Mixed Up Pictures, I printed off then put on the board with big magnets the kids could easily grab. I made sure the pictures were all mixed up. As I sang through the song, I would ask the kids to come up and put them in the right order. They liked it because they had the figure out what each picture represented (Can you guess which part of the song the represents?), then put them in the right order.
Here is the key: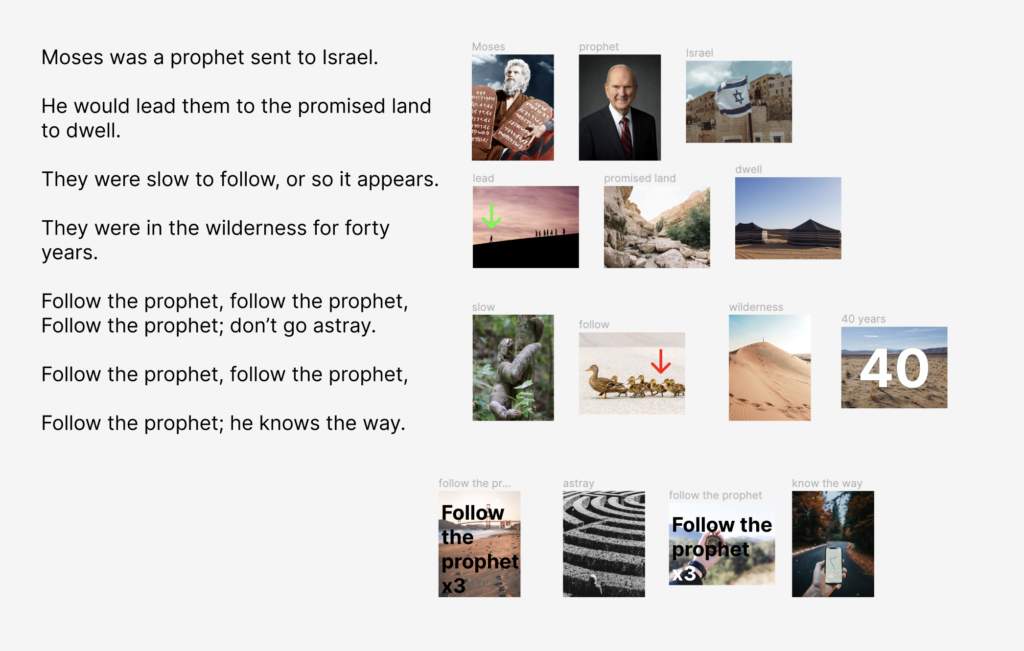 Download them here ??