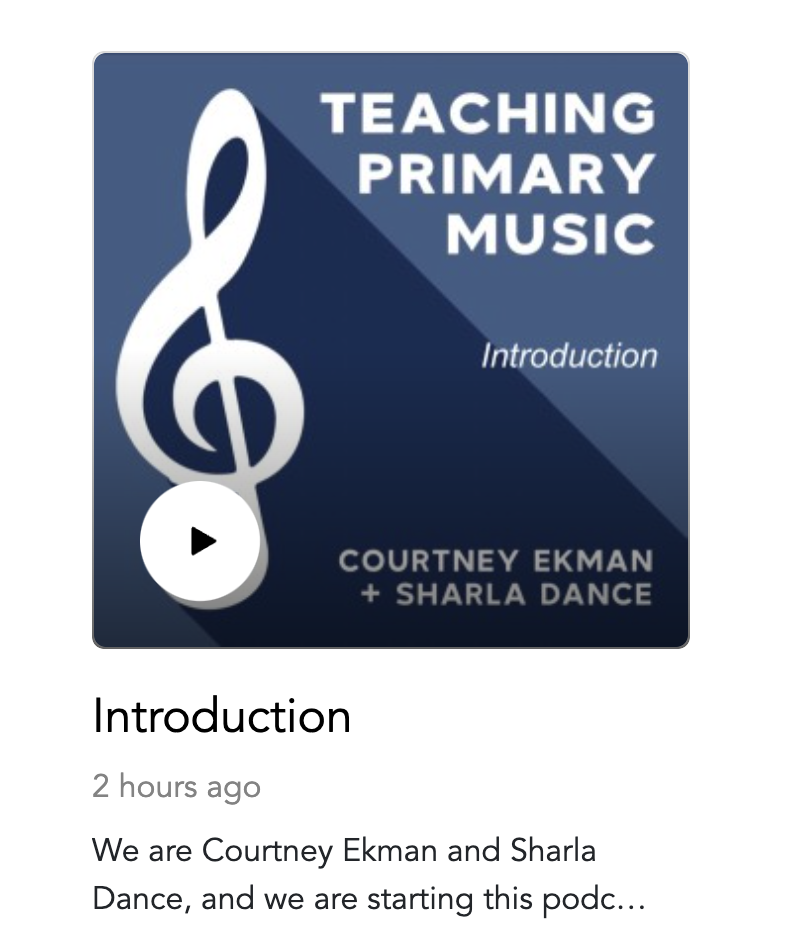 https://teachingprimarymusic.podbean.com/
The Teaching Primary Music Podcast is live!

We are still in the process of being verified, next week you should be able to find us on Apple Podcasts, Shopify, Amazon, Audible etc.

New episodes each Friday!

Have a question you want us to cover? Leave a comment with your questions below!