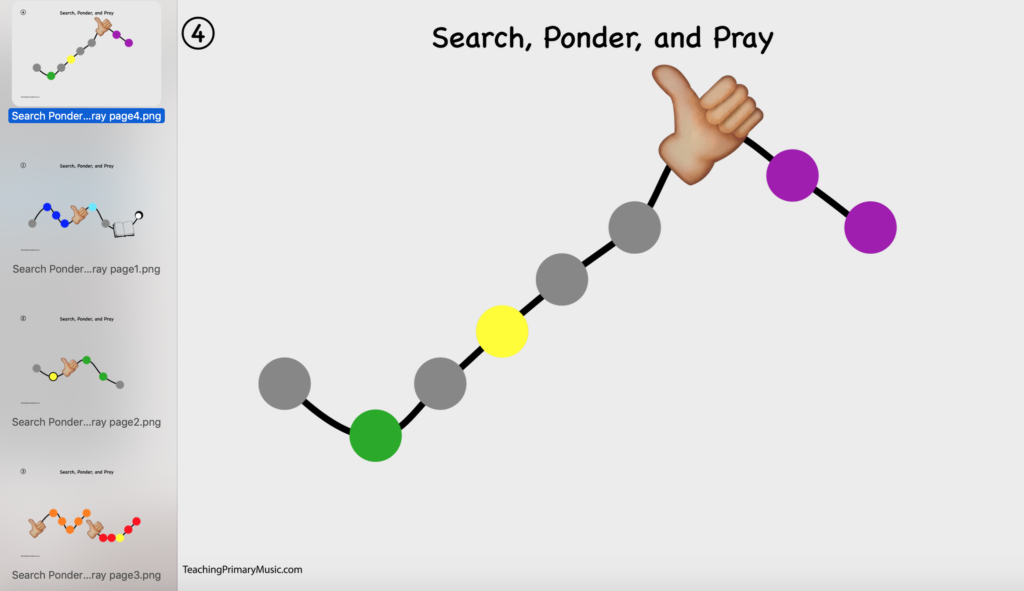 Another Melody Map is now available. Search Ponder and Pray – 2nd Verse.
Melody maps are a great activity that uses multiple intelligences. As the children use logic to decode what the different colors and shapes mean, they will be learning the songs via the back door of their brains.
3 printable melody maps and a bell chart are now available. Each one includes instructions about how to print. Also here is the link on how to print at home. 
The Melody Maps cost $1 dollar to download. Graphics designers are not cheap. 😉
The melody maps and bell charts available are:

1. Did You Think To Pray
2. Away In A Manger – bell chart
3. Come Follow Me
4. Search Ponder Pray – 2nd verse only

All 4 of the melody maps can be found here –

http://teachingprimarymusic.com/printable-melody-maps/