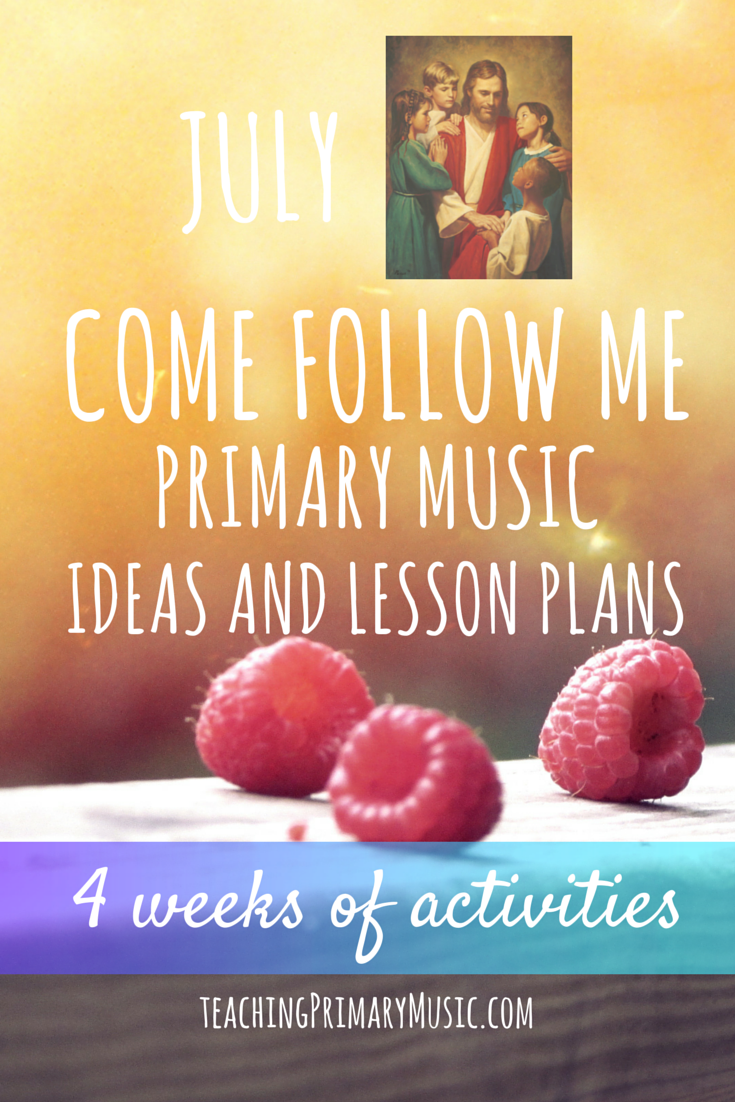 July: Come Follow Me – Lesson Plans and Activity Ideas for Singing Time.
WEEK ONE
What color is your crayon?  Mine is magical and changes while we sing.
What does this code have to do with this song?
WEEK TWO
Can your hands follow my hands?  Now would you like to hold an egg shaker like me as you follow my hands?
Tap, shake, tap.  Then let's extend and join with a group.  Pick up, shake, pass.
WEEK THREE
Younger: Melody Map with Pictures
Can you put this picture of the Savior on this color as I tap your shoulder?
What do these posters have to do with the song I'm singing?
How to Make a Melody Map
Instructions to make melody maps
WEEK FOUR
What would Christ do?  How do we role play that as we sing?
Can you be my mirror?